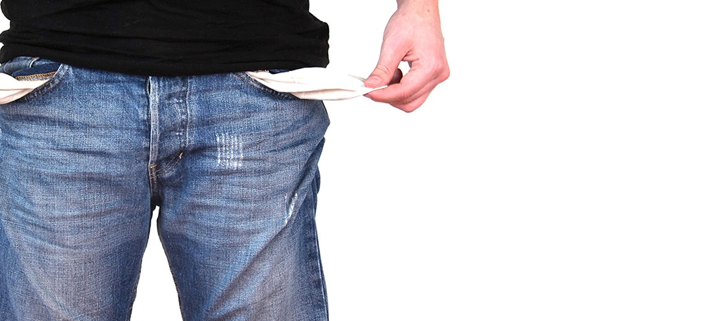 Helping Kiwi Coeliacs On A Shoestring Budget
IS IT COSTING YOU TOO MUCH TO FEED YOUR COELIAC FAMILY?
Staying healthy should be easier for Coeliacs these days.
There is a growing range of healthy gluten-food alternatives in New Zealand including bread, pasta and wraps like Gerry's Wraps' range.
But a great range doesn't necessarily mean a great diet. Many gluten-free alternatives are much more expensive than their alternatives. A study last year by Coeliac NZ found that groceries for a Coeliac family can cost up to five times more than that of a non-Coeliac family.¹ This puts gluten-free alternatives out of reach for Coeliacs on low incomes.
Groceries in general are expensive even for an average-income family².  News stories regularly report that low-income families find it hard to afford their weekly shopping bills.
If this is the case, how do low-income families with Coeliac members afford to eat healthily?  Gerry's Wraps is hearing from some of its Coeliac customers that it's a real challenge. So we decided to explore this issue further.
Fortunately our Government has several benefits available for Coeliacs to help pay for extras like gluten-free food. The Child Disability Allowance from WINZ is available to parents of all Coeliac children and recognises the extra care and attention needed for caring for that child. It is a weekly payment of $47 available to children under 18.
Over-18 Coeliacs on low incomes, including students, can apply for the Disability Allowance, which is income tested. Disability Allowance is a weekly payment of up to $62 for people who have regular, ongoing costs because of a disability, such as visits to the doctor or hospital, medicines, extra clothing or travel.
We are learning that some Coeliacs on limited budgets are not getting a disability allowance that they may be entitled to and and are going hungry. Some Coeliacs don't realise what they are entitled to, while others have been advised that they do not qualify for it.
Some customers have said they are so financially strapped that they go without food in order to pay for weekly doctors' visits, or to afford to feed the rest of their family. Others say they miss meals and eat just once a day as that is all they can afford once other bills associated with their Coeliac Disease have been paid.
One Nelson-based customer says she is steadily losing weight and has bad skin as she cannot afford to eat well.
We are hearing that being low income and Coeliac makes it very difficult, and sometimes impossible, for you to eat healthily. As Gerry's Wraps wants all New Zealanders to have access to healthy food, we decided to see if we can help.
Listening to our customers on Facebook is something we have been doing for years now, so we decided to focus our listening on this particular topic to within a Facebook group, to which we are inviting all Kiwi Coeliacs and those with Coeliac children.
Join our Facebook group
free, no strings attached & leave whenever you want
We want to hear from Kiwis who are Coeliac and/or gluten intolerant on a low income and find out:
how you make ends meet if you are on a limited budget
if you and/or your Coeliac child gets a disability allowance from the Government already
if you and/or your Coeliac child have not been able to get an allowance, and why
if you think getting an allowance would help your family to eat more healthily
Coeliac NZ, of which Gerry's Wraps is a certified gluten-free member, is endorsing this project and has kindly agreed to share this project on its networks to get the word out.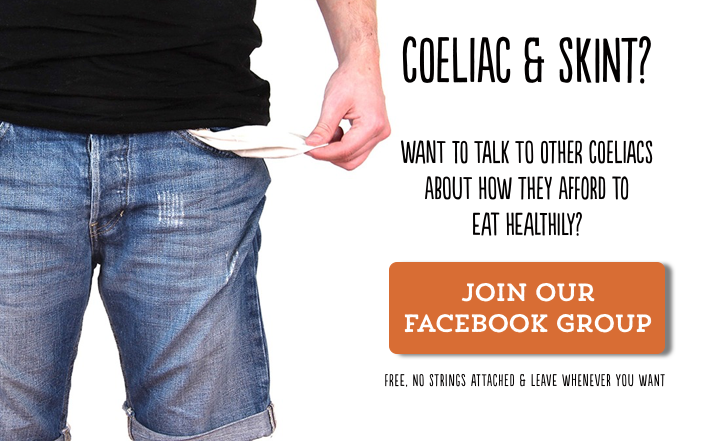 REFERENCES:
https://www.gerrys.co.nz/wp-content/uploads/2017/11/Gerrys-Wraps-blog-pics.png
441
711
Glen Ford
https://www.gerrys.co.nz/wp-content/uploads/2022/07/gerrys-wrap-logo_2022.png
Glen Ford
2018-03-15 03:14:36
2019-11-14 00:51:26
Helping Kiwi Coeliacs On A Shoestring Budget