Results Of Corn Star Competition
Enchiladas, mini pizzas, snack n' stacks, savouries, wraps, Mexican bowls, pies, tostadas, tiny tacos and even chocolate-filled, custard-covered wraps were entered in our Corn Star Recipe Photo Competition.
Congratulations to winner Alissa Reid, with her 'Healthy Chicken Chilli Black Bean Enchiladas' made with Gerry's Go Low Carb Wrap. Alissa wins $750 of New World shopping vouchers just in time for Christmas with a staggering final total of 398!
Second-place getter was Claire McIntyre with her 'Chicken Enchiladas' also made with Gerry's Go Low Carb Wrap and in third place was Michaela Knudsen with her 'MICmini BLAT' (bacon lettuce and tomato) made with our newest gluten-free wrap, Gerry's Corn Star mini tortilla.
Other high-placing entries were Mexican-bowl-themed recipes by Hannah Milner & Amy Cosford.
Some people were so creative they submitted several entries including Michaela Knudsen, Nikki Howarth & Junell Moss, who entered the competition's only (mouthwatering) dessert recipe.
Tostadas and pizzas entered by Nina Legge & Jackie Small rounded off the competition.

Thankfully we didn't have to choose the winner, using instead Woobox to count votes and likes from Facebookers, which eventually decided the winner rankings. Recipes using our newest gluten-free product Gerry's Corn Star mini tortilla had their totals doubled.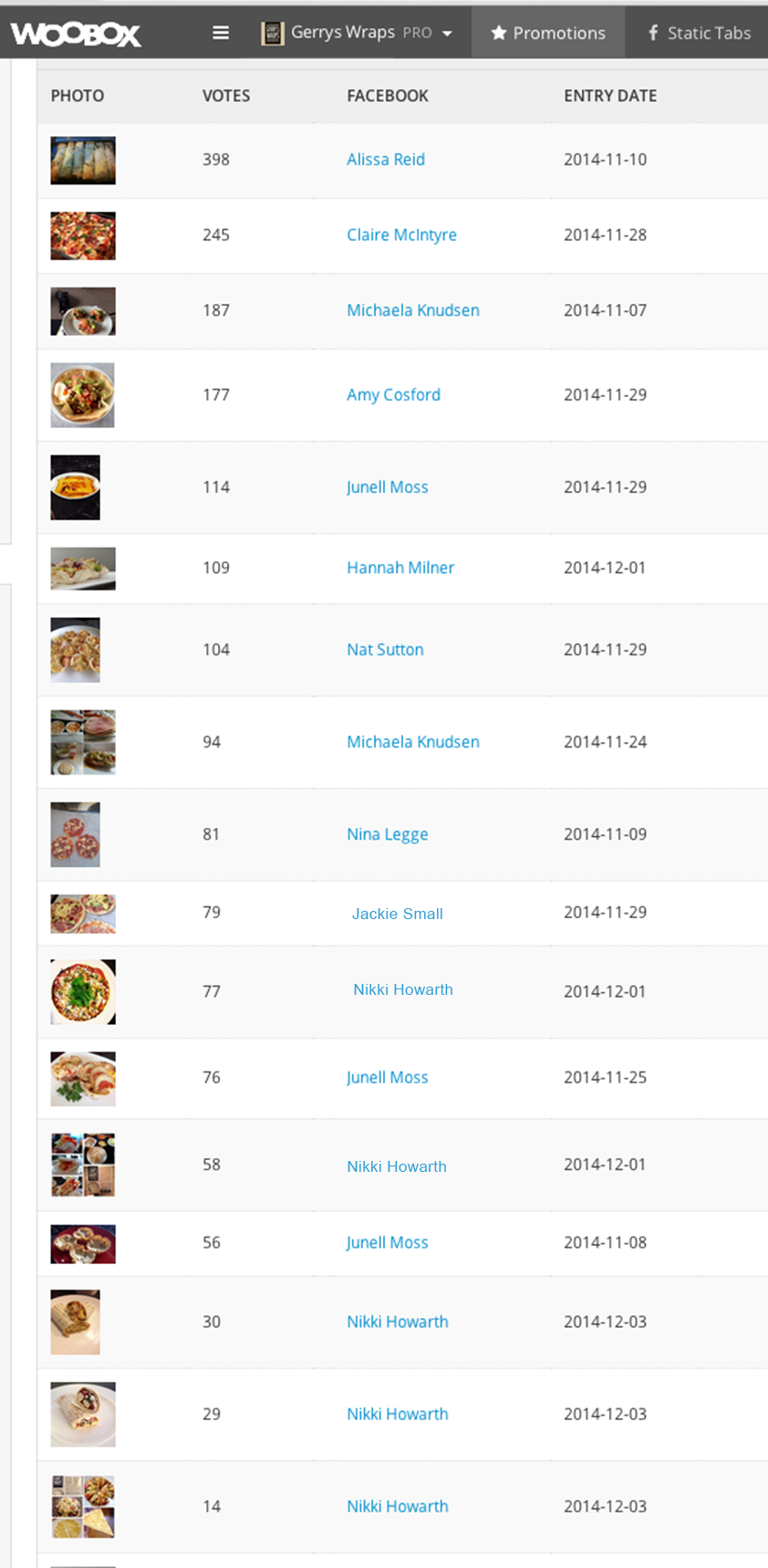 We are so impressed by everyone's clever ways of cooking with our wraps and will be adding every entry to our list of recipes on our website in 2015, crediting each cook with their creation.
Thanks to all the entrants for taking the time to cook and then enter their recipes in our competition.
The success of the competition was also due to the huge turnout of voters who got involved voting for each of the entries – thank you so much.
Wishing everyone a safe and happy holiday season.
Join our mailing list to hear about future promotions
https://www.gerrys.co.nz/wp-content/uploads/2014/12/corn-star-photo-competition-winners-e1418084769959.jpg
1038
842
Laura Tulloch
https://www.gerrys.co.nz/wp-content/uploads/2020/12/Gerrys-new-logo-1000x1000-1.png
Laura Tulloch
2014-12-09 19:52:16
2018-06-09 09:42:04
Results Of Corn Star Competition